Pangan untuk Masa Depan yang Lebih Baik
Di Great Giant Foods kami memiliki visi untuk menyehatkan kehidupan orang-orang dengan makanan berkualitas yang diproduksi secara berkelanjutan dan inovatif.
Kami bangga berjuang untuk 'produksi nol limbah' dalam rantai nilai kami dan untuk mengembangkan kemitraan dengan petani lokal dalam meningkatkan prospek panen mereka serta mata pencaharian masyarakat di mana mereka tinggal.
Great Giant Foods menyatukan banyak entitas bisnis mulai dari buah segar hingga kalengan, ternak hingga jus segar dan smoothie sehat.
Mayoritas produk pertanian dan makanan kami diproduksi di 34.000 hektar lahan yang berlokasi di Lampung, Sumatra Selatan dan Jawa Timur. Kontrol kualitas adalah prioritas utama di perusahaan kami. Kami memiliki lebih dari 25.000 tangan yang melayani pelanggan di seluruh dunia, menerapkan rantai nilai pertanian terintegrasi yang mencakup model pertanian 200 hektar, Pengolahan Air Limbah, pusat inovasi, dan laboratorium.
Great Giant Pineapple (GGP)
Great Giant Pineapple (GGP)
PT Great Giant Pineapple (GGP) telah menjadi produsen nanas kaleng terbesar di dunia, sekaligus penghasil nanas dan buah segar berkualitas premium. Saat ini, perusahaan mengekspor lebih dari 15.000 kontainer dari perkebunan kami ke lebih dari 60 negara di seluruh dunia, serta memiliki kantor perwakilan di Amerika Serikat, Cina, Singapura, Kanada, Jepang, dan Korea Selatan. Dengan perkebunan yang sangat ekstensif, satu dari empat nanas kaleng di dunia diproduksi oleh PT Great Giant Pineapple.
Untuk informasi lebih lanjut, kunjungi www.greatgiantpineapple.com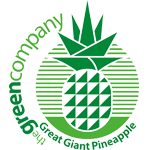 Great Giant Livestock (GGL)
Great Giant Livestock (GGL)
Great Giant Livestock adalah perusahaan yang terkemuka di bidang ternak sapi di Indonesia. Dengan beragam jenis sapi yang dibudidayakan secara lokal dan sapi yang diimpor dari Australia. Sapi diberi pakan yang aman dan bernutrisi sehingga menghasilkan daging yang memiliki keempukan merata dengan merek Bonanza Beef. Inovasi terbaru GGL adalah memelopori peternakan sapi perah tropis dataran rendah yang produk susu segarnya dipasarkan dengan merek Hometown Dairy. Kedua merek ini populer di kalangan konsumen Indonesia karena produk mereka yang segar dan berkualitas tinggi.
Untuk informasi lebih lengkap, kunjungi http://bonanza-beef.co.id and http://www.hometowndairy.co.id/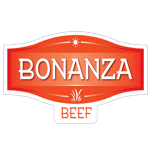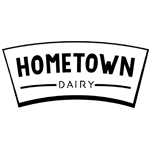 Sewu Segar Nusantara (SSN)
Sewu Segar Nusantara (SSN)
PT Sewu Segar Nusantara didirikan pada tahun 1995 dan berfokus pada distribusi serta pemasaran buah-buahan lokal sekaligus buah-buahan impor, diantaranya pisang, nanas, jambu, apel, dan pir yang tersedia sepanjang tahun. Merek perusahaan, Sunpride®, sudah sangat dikenal oleh masyarakat dan telah menjadi penyuplai terpercaya bagi lebih dari 18.000 toko retail di Indonesia.
Untuk informasi lebih lengkap, kunjungi www.sunpride.co.id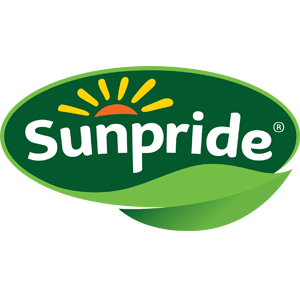 Sewu Segar Primatama (SSP)
Sewu Segar Primatama (SSP)
Konsep retail brand Re.juve, yang dimiliki oleh PT Sewu Segar Primatama (SSP), pertama kali diperkenalkan pada tahun 2014 sebagai pelopor jus Cold-Pressed segar, murni, dan alami di Indonesia.
Re.juve tidak terpapar panas dan oksidasi selama proses pembuatan, pengiriman, dan penyimpanan jus. Re.juve dikemas dalam botol dan tetap dingin hingga mencapai tangan pelanggan.
Untuk mendukung ekspansi, SSP membangun fasilitas CPF + HPP terintegrasi miliknya, yang pertama di ASEAN yang diresmikan menjadi Menteri Perindustrian Indonesia pada 12 Desember 2018.
Saat ini, Re.juve memiliki toko yang berlokasi di Jakarta, Tangerang, Bogor, Bekasi, Surabaya, Bali, dan Bandung. Ini terus berinovasi dan memperluas penawarannya untuk menghadirkan pilihan makanan dan minuman yang sehat dan aman yang lezat
Untuk informasi lebih lengkap, kunjungi www.rejuve.co.id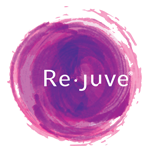 Umas Jaya Agrotama (UJA)
Umas Jaya Agrotama adalah produsen tepung tapioka yang digunakan untuk produk makanan dan minuman serta untuk industri pulp dan kertas. UJA memiliki kapasitas produksi tahunan sebesar 40.000 metrik ton.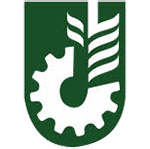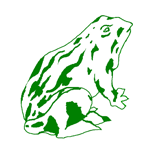 Bromelain Enzyme (BE)
Bromelain Enzyme (BE) memproduksi produk bromelain olahan dengan mengekstraksi batang nanas yang dipanen dari perkebunan kami. Dengan pabriknya yang berlokasi di Lampung, BE memulai operasi komersial pada tahun 2011 untuk memproduksi produk bromelain olahan untuk diekspor ke Belgia.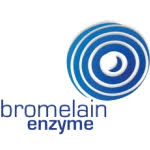 Sertifikasi
Fokus kami pada keberlanjutan telah meraih berbagai sertifikasi.